① Access to Eximbay Admin.
② Log in with the ID and password you set at the time of joining.
③ Click on the Remittance details among the blue tabs on the left.
④ Click on the History details.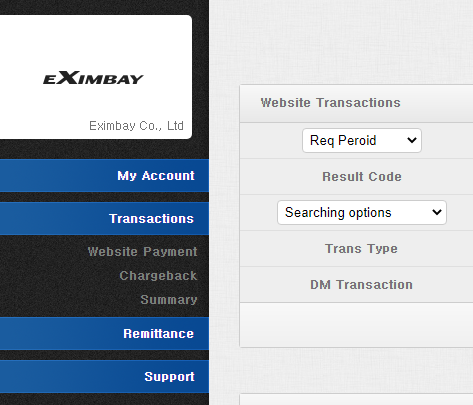 On the page, you can check the "actual payment date", "total transaction amount", "payment fee", "value-added tax", and "actual payment amount".
You can check the settlement invoice by clicking the Summary Download button in the rightmost "Invoice" column.