① Access to Eximbay Admin.
② Log in with the ID and password you set at the time of joining.
③ Click on the Transaction details among the blue tabs on the left.
④ Click on the Website Transaction details.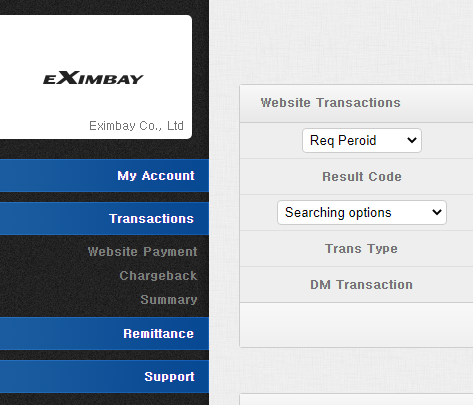 ⑤ Set the period you want to view.
⑥ Click the search button.
Among the transaction details within the period, check the transaction you want to find with the date and time of request/card number/amount.
You can check the transaction number (order number) in the box marked with Ref.
>> Only transactions with a response code of 0000 are valid transactions, and transactions that have not been approved normally if there is no code or are marked with other codes.