Starting from July 5th, 2023, email verification is required when accessing the Eximbay administrator page.
Please proceed with email verification using the administrator email registered to your merchant account. If you have forgotten or wish to change your email, please contact the Eximbay customer center.
[How to verify an email]
1. Please enter your email and check the agreement statement.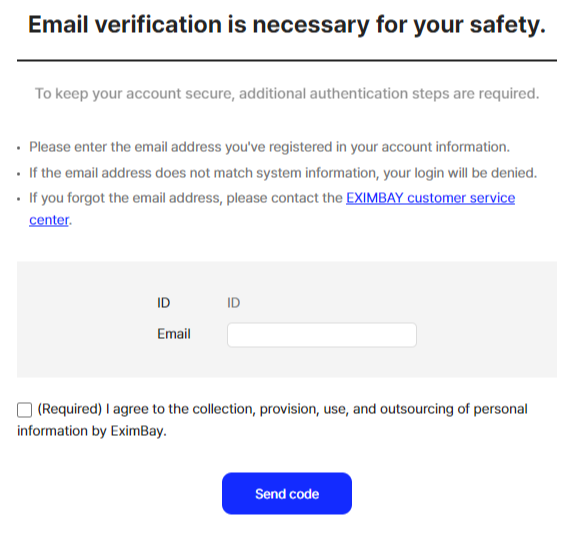 2. Please enter the code received at the email address.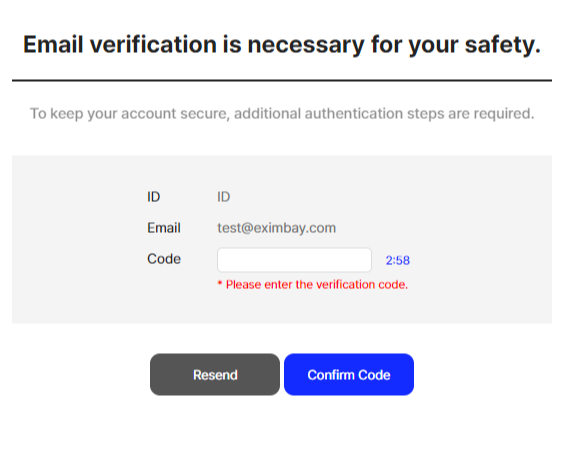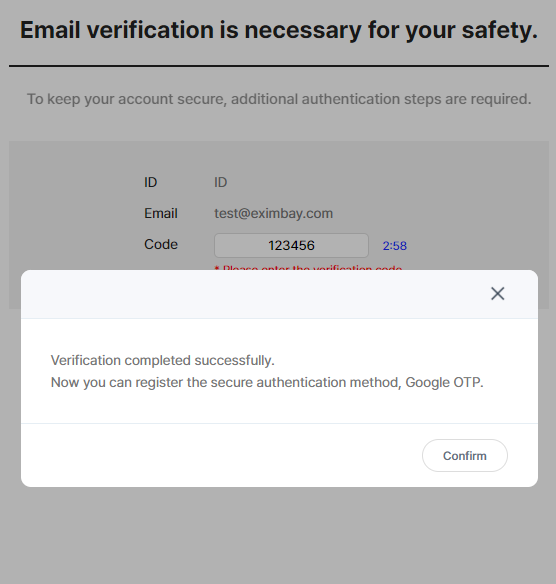 3. Please link Google OTP app and enter OTP.